---
Premium CBD products made in Colorado derived form pure locally grown hemp.
Seven Leaves is a premium botanical alternative wellness company that provides insight and education on professional CBD products.   Seven Leaves has a long term focus where customer interest and product quality come first. 
We strive to provide the best in class product and people working together to bring you holistic healthy healing options.   We have many reports from consumers that our oil is more effective than other CBD oils. We believe this is due to our unique solvent free extraction process and the synergistic effect of the nutrient rich CBD distillate, terpenes and other compounds found in our full spectrum industrial hemp oils.
450mg Full Spectrum Gummies (30ct)
Feel like giving our new organic gummies a go? We partnered with a top cannabis chef in Denver to deliver these delicious organic tart cherry gummies made with our solvent free full spectrum CBD oil and no high fructose corn syrup, pectin or gelatin. Vegan and gluten free. Message us to try them today!
Buy
Tintures:
We source our CBD from the finest hemp organically grown in a controlled environment. Our pure full spectrum CBD distillate is then mixed with MCT oil (Medium Chain triglyceride). We bond our ultra premium naturally extracted CBD with MCT oil because it is more effectively absorbed by the body, improves brain function, and tastes good. Bottles are made from infinity glass imported from the Netherlands. They UV filter only blue spectrum light to naturally preserve the CBD tincture. All products are legally under .03% THC.
Peppermint Cayenne Salve:
Award winning formula made with 5 simple and pure ingredients.
The Cayenne peppermint formula warms the area of pain or soreness and increases blood-flow to distribute the CBD.
Lab Results
Our premium CBD products are made with certified organically grown and extracted Colorado hemp.  We use a patented solvent free vapor extraction system that locks in the natural terpenes and full spectrum of the plants natural CBD's and CBG's. All of our products are tested multiple times in the various stages of development and contain no pesticedes, no GMO's, no irons or metals from the soil.  Just pure and honest hemp grown and extracted by positive people in a manner that is good for people as well as the Earth.
Lab Results

---
Better tasting extracts.
Activation, also called decarboxylation, is required for hemp and cannabis-based products to work. Conventional activation methods require several hours at high temperature to activate cannabinoids and this introduces bitter flavors and foul odors to extracts. Odors and flavors must remediated post-extraction before an extract can be sold in a consumer product.
Our flagship full-spectrum extract is extracted in two seconds with our evaporative extraction process. In a single combined step, we extract, fully-activate and refine hemp to produce a potent, high terpene content premium full-spectrum extract. Terpene levels are typically between 6-8% by mass and cannabinoid content is typically around 75% when extracted from hemp.
Flash-activation preserves the quality and flavor of extracts by fully-activating extracts in mere seconds vs. hours. Flash-activation produces better tasting extracts that do not need post-activation remediation and can be placed directly into premium consumer products.
activates cannabinoids in seconds vs. hours
the quality and flavor of extracts is preserved
post-extraction remediation is avoided, saving money and time
protected by 12 pending and granted patents
---
Lavender Calendula Salve

I love this salve because it is a Health, Beauty and Wellness essential! In the winter, it soothes and heals my dry hands and cuticles. In the summer, the combination of lavender and calendula relieve the itch and the anti inflammatory properties of the CBD help reduce swelling in bug bites. This product is amazing for drastically reducing puffiness under my eyes. It is always in my gym bag and on my nightstand to target localized pain. Another benefit is that the lavender scent calms tension and anxiety. I even used this salve on my latest tattoo and it healed more quickly than any of my previous! Seven Leaves Lavender Calendula CBD Salve is by far the most versatile product I've ever experienced.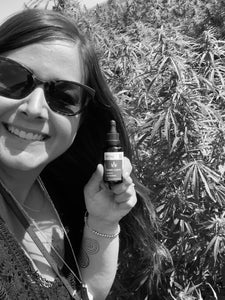 ---
Seven Leaves Cayenne Peppermint Salve
🌿🌿🌿🌿🌿🌿🌿
This product is a unique alternative to smelly, over the counter topical pain remedies. I love that the 5 ingredients are quality and all found organically in nature. 
The heat of the cayenne and the cool of the peppermint are a perfect pain soothing combination. Cayenne contains capsaicin which has anti inflammatory properties that pair marvelously with CBD. I use this on my neck and nape area to ease my tension headaches. The relief is almost instant. I Love this product!
- Mo B.-
🌿🌿🌿🌿🌿🌿🌿
1080mg Peppermint Chocolate Tincture.
Having ADD and anxiety, coffee can make me too anxious or restless. So, I add Seven Leaves Peppermint Chocolate CBD to balance that out, creating a cleaner, calmer pick-me-up in the process. It provides the boost of focus and clarity I need, minus the jitters balancing my morning cup. ☕️
Buy